Price Profile
Price profile allows you to define a different price for a product under a separate profile. You can create as many profiles as required. You can manage price profiles effortlessly by setting automated prices that is based on discount or mark up on cost price / selling price, and restrict this to a segment of your store - either a department, category, manufacturer, brand or a selection of products.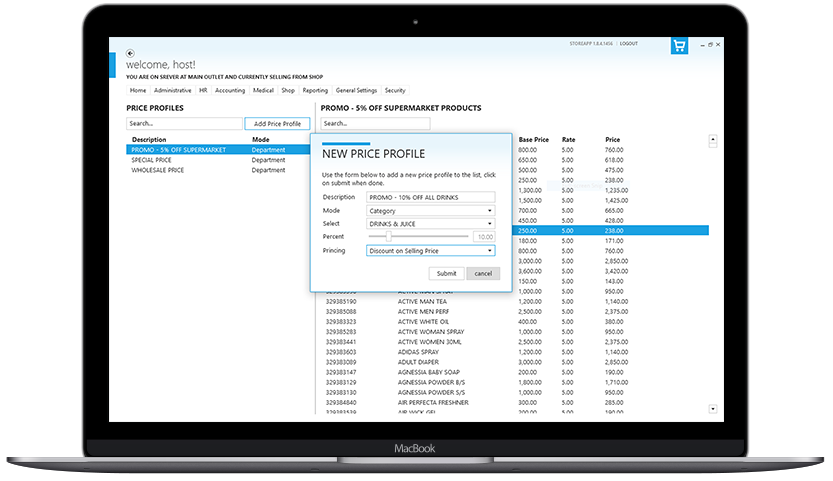 Examples & some use cases
Special Customer / VIP Promos - You can set special pricing for different customer groups, like, other retailers, company / organizations, VIP customers or members of your staff.
Flexible Wholesale / Special Pricing You use price profile to define special / wholesale prices that are not based on quantity purchased. These prices are usually targeted towards selected customers.